In March 2020, tourism came to a grinding halt. We all know what happened so no need to dwell on that but tour guides the world over have taken a huge knock. I have been unable to run any tours and spend my time doing an access course online with a company called Learn Direct so I can re-train and go to University in October of this year. I had all my eggs in the tourism basket and have been taught a painful lesson. My income disappeared totally and I have been kept afloat by my wife who thankfully, has a decent job. However, tough times, like good times are fleeting and I am beginning to receive e-mails enquiring about tours and a few days ago I took 4 people from Washington in the United States on a Winelands trip to Stellenbosch and Franschhoek and it was brilliant
Waterford Wine Estate https://www.waterfordestate.co.za/
It's hard to describe how good it felt to be a guide again, meet new people and get back on the road, I had not realized how much I had missed it. It was more of a half day tour really because we left the One & Only (great hotel) fairly late but we managed to get a few quality Vineyards in.
Our first stop was Waterford's for chocolate and Wine Tasting. The Vineyard is on a citrus farm and the building is in a Tuscany style. Each Wine and chocolate is individually paired to bring out the best in each other and the clients love it! In South Africa (unlike France I am told) cold cuts and cheeses are not often offered with tastings, there are of course some places that do offer that but it is not standard so the chocolate is very cool. While the clients drink I eat my weight in tangerines outside, and then come in for a chat.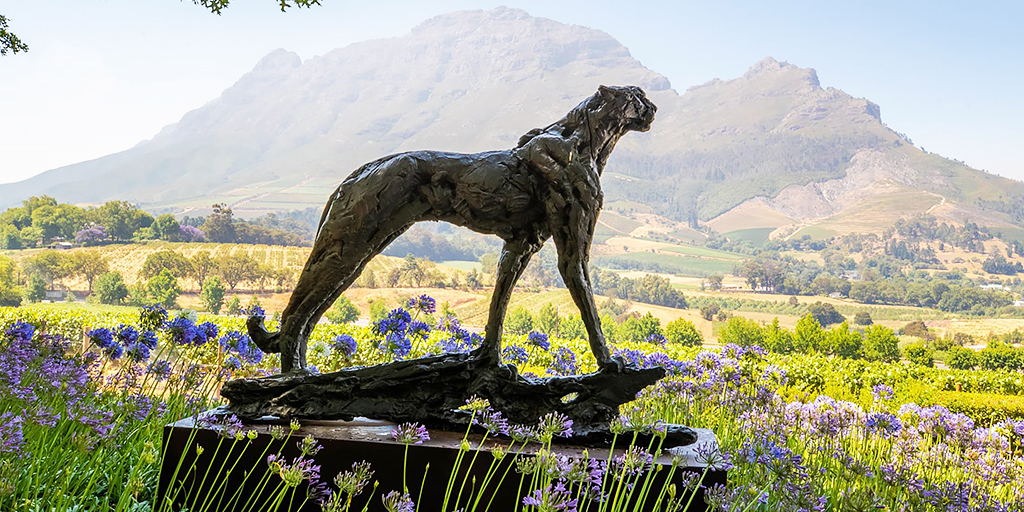 Delaire Graff Wine Estate https://www.delaire.co.za/
Once we left Waterford's we headed towards Franschhoek and stopped at Graff Wines, this place is outstanding, very beautiful and the wine is first class. Clayton, Tommy and the rest of the group loved it and we all got on really well. As you may have noticed, everything is about politics nowadays so although we flirted with that a bit, we just concentrated on relaxing, having fun and enjoying the moment. We were laughing so loudly that I am sure the other guests thought we were a bunch of peasants but who cares? We were having a lot of fun, a lot of laughs and that is what we all need right now, more than anything.
The Gang in Namibia before they reached Cape Town and Convoy Tours http://www.convoytours.com
We offer fantastic tours of the Garden Route, Cape Peninsula and Cape Winelands, for more information check here https://www.convoytours.com/garden.html